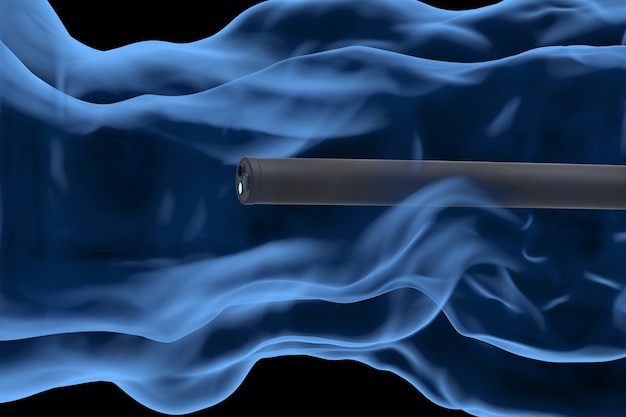 Der Livestream startet in
X Tagen und xxh:xxm:xs
Blue Colonoscopy - Rome
🗓 October 18, 2022 | 🕐 16:00-18:30 CEST | 🌐 ONLINE and IN-PERSON | 🇮🇹 ITALIAN
To view the page in Italian language, please click -
The Course is complimentary and will be held in the Italian language
This course will give you 3 ECM credits, click here to know more
Why join us?
A program dedicated to quality colonoscopy with alternating live cases, discussions between experts and single-issue readings.
The goal is to create an educational container for all Italian gastroenterologists that can guide them in building a path of excellence for the management of patients who undergo colonoscopy.
In particular, the most recent technological and pharmacological innovations will be discussed to improve the diagnosis of colon polyps and to interpret the morphological / tissue aspects to optimally manage the therapeutic path of polyp removal.
Furthermore, a significant part of the program will be dedicated to the management of patients with particular reference to the use of bowel preparation, the suspension of anticoagulant drugs, and the surveillance of patients who have an increased risk of developing colon cancer (genetic syndromes, inflammatory bowel diseases, previous diagnoses of high-risk polyps).
General Information
Registration is complimentary.
PROFESSION: SURGEON DOCTOR
DISCIPLINES: ENDOSCOPY; GASTROSCOPY
ON-SITE EVENT
Site: Gemelli Training Center Largo Agostino Gemelli, 8 00168, Rome
EDUCATIONAL CREDITS N. 3
Actual duration of the training activity (in hours) = 3.5 To redeem your credits, visit TrainingECM website here
ONLINE EVENT
The Course will be live-streamed here on the ENDOSCOPYONAIR.com platform. It is with complimentary registration. Feel free to register from anywhere and anytime.
---
Course Directors
International Scientific Faculty
---
Event Agenda
-
Blue Colonoscopy | Tuesday, October 18, 2022 | 16:00-20:30 CEST
16:00
Welcome and introduction by the directors
Moderators: R. Faggiani, F. Di Matteo (Rome)
G. Costamagna (Rome), L. Petruzziello (Rome)
16:15
Live case from the endoscopy room of the Gemelli Polyclinic
16:40
Reading: colorectal cancer screening in Lazio
A. Lamazza
17:00
Live case from the endoscopy room at the Gemelli Polyclinic
17:20
Reading: the role of Lumeblue in screening colonoscopy
C. Spada (Brescia)
17:40
Debate: new technologies to increase ADR, are attended by
C. Zampaletta, C. Spada (Brescia), A. Lamazza, R. Faggiani (Rome), M. Giovanna Graziani, F. Di Matteo (Rome), L. Petruzziello (Rome)
Sie sind noch nicht eingeloggt
Um sich für diese Veranstaltung anzumelden, müssen Sie sich mit Ihrem Benutzernamen/E-Mail und Ihrem Passwort anmelden. Wenn Sie sich noch nicht bei der Plattform angemeldet haben, können Sie dies hier tun. Durch die Anmeldung werden Sie:
Sie können sich anmelden und an allen Live-Veranstaltungen teilnehmen.
Kommende Veranstaltungen anzeigen
Close
With the unrestricted grant of Alfasigma S.p.A.
---
How to register for the virtual event
EXISTING ENDOSCOPYONAIR USER
When you have an account on endoscopyonair.com:
Klicken Sie auf dieser Seite auf die Schaltfläche "Jetzt kostenlos registrieren".
Klicken Sie in dem sich öffnenden Popup auf die Schaltfläche "Anmelden".
Sobald Sie angemeldet sind, werden Sie automatisch zu Ihrem Konto-Dashboard weitergeleitet. Bitte klicken Sie auf die Schaltfläche "Registrieren", wo dieses Meeting im Abschnitt DASHBOARD angezeigt wird Ihr Konto und genießen Sie den Live-Stream am Veranstaltungstag.
NEW ENDOSCOPYONAIR USER
In case you don't already have an account on endoscopyonair.com:
Klicken Sie auf dieser Seite auf die Schaltfläche "Jetzt kostenlos registrieren".
Click on the "Sign up" button in the pop up that will appear.
Füllen Sie das Sign up form aus und verifizieren Sie Ihr kostenloses Konto durch eine E-Mail, die Ihnen von Endoscopy On Air zugeschickt wird (überprüfen Sie Ihren Posteingang und Ihre Spam-/Junk-Mails).
Once your account is verified and you are logged in, you will be automatically taken to your account dashboard. Please click on the "Register" button where this meeting is displayed in the DASHBOARD section of your account and enjoy watching the live stream on the event day.
HOW TO RESET YOUR PASSWORD?
Falls Sie sich nicht bei Ihrem Konto anmelden können, setzen Sie bitte Ihr Passwort zurück, indem Sie diesen Schritten folgen:
Geben Sie HIER Ihre E-Mail-Adresse ein HIER
Prüfen Sie Ihren Posteingang (und Ihren Junk-Eingang) auf eine E-Mail, mit einem neuen Passwort.
Befolgen Sie die Schritte in der E-Mail zum Zurücksetzen des Passworts, um ein neues Passwort zu erstellen und sich damit HIER anzumelden. HIER.
---
WIE ES FUNKTIONIERT
Register, RSVP to events you are interested in viewing, and watch them live on the date. Watch past events and gain access to the latest innovations in the biomedical industry.
Access information and demos of the latest latest innovations in the biomedical industry. View live sessions
from leading experts and international KOLs.